1. God: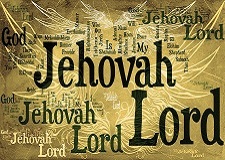 We believe in the only true God (Joh.17:3), the Father, the Son, and the Holy Spirit (Mat.28:19), Who created all things (Rev.4:11), and upholds all things by the word of His power (Heb.1:3), in Whom we live and move and have our being (Act.17:28), a God of truth and without iniquity, just and right is He (Deu.32:4), and He shall judge the world (Psa.9:8). We believe that the Godhead eternally exists in three persons: the Father, the Son, and the Holy Spirit; and that these three are one God, having precisely the same nature, attributes, and perfections, and worthy of precisely the same homage, confidence, and obedience (Mar.12:29; Joh.1:1-4; Mat.28:19-20; Act.5:3-4; 2Co.13:14; Heb.1:1-3; Rev.1:4-6).
2. Scripture: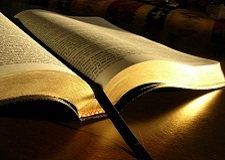 We believe all Scripture is given by inspiration of God, and is profitable for doctrine, for reproof, for correction, for instruction in righteousness; that the man of God may be perfect, thoroughly furnished unto all good works (2Ti.3:16-17). We believe that the 66 books of the Bible are all given by the inspiration of God in the sense that the Holy Spirit guided holy men of old in their choice of the very words of the sacred writings; and that His divine inspiration is not in different degrees, but extends equally and fully to all parts of these writings: historical, poetical, doctrinal, and prophetical, and to the smallest word, provided such word was present in the original manuscripts (2Ti.3:16; 2Pe.1:21).
3. Man: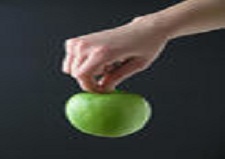 We believe that by one man sin entered into the world, and death by sin; and so death passed upon all men, for all have sinned (Rom.5:12), and judgment came upon all men to condemnation (Rom.5:18). For the wages of sin is death, but the gift of God is eternal life through Jesus Christ our Lord (Rom.6:23). We believe that man, originally created in the image and after the likeness of God, fell from his high and holy estate by eating the forbidden fruit, and as the consequence of his disobedience the threatened penalty of death was then and there inflicted, so that his moral nature was not only grievously injured by the fall, but he totally lost all spiritual life, becoming dead in trespasses and sins, and subject to the power of the devil (Gen.1:26, 3:17; Eph.2:1-3; 1Jo.3:8).
4. Christian Living: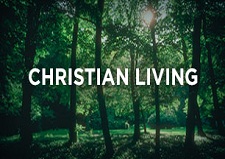 We believe that we are His workmanship, created in Christ Jesus unto good works which God has before ordained that we should walk in them, remembering our responsibility to pray for all those in authority and to do good to all, especially to those who are of the household of faith (Eph.2:8-10; 1Ti.2:1-2; Gal.6:10). We believe that we are called with a holy calling to walk not after the flesh, but after the Spirit, and so to live in the Spirit that we should not fulfill the lusts of the flesh; but the flesh being still in us to the end of our earthly pilgrimage, needs to be kept constantly in subjection to Christ, or it will surely manifest its presence to the dishonor of His name (Rom.8:12, 13:14; Gal.5:16-25; Ephesians.4:22-24; Coossiansl.3:1-10; 1Peter.1:14-16; 1John.3:5-9).
5. Second Coming: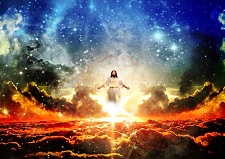 We believe in the imminent personal return of Christ for His church (1Th.4:16-17) and His premillennial coming to establish His kingdom on earth. Be ye therefore ready also; for the Son of Man cometh at an hour when ye think not (Luk.12:40; Tit.2:13). Although many people are being converted in this age, through the obedience of Joyous Victory Ministries (JVM), Inc. to the Great Commission (Mat.28:19-20), we also believe that the world is ripening for judgement. A fearful apostasy in the professing Christian body (Mat.24:24; 2Th.2:3-12; 2Ti.3:1-5) will culminate with the coming of Christ to establish His millennial kingdom, when Israel shall be restored to their own land and the earth shall be full of the knowledge of the Lord (Jer.33; Zec.14; Rom.11:25-27).
6. Holy Spirit: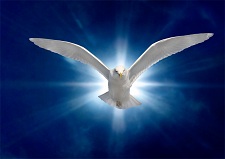 We believe that the Holy Spirit was given on the day of Pentecost to unify all believers into one body, Joyous Victory Ministries (JVM), Inc., in fulfillment of the promise Jesus gave to the apostles (Act.1:5; 1Co.12:13; Eph.4:3-6, 11-13). His presence in the lives of believers is revealed by His fruit: love, joy, peace, long-suffering, gentleness, goodness, faith, meekness, and self-control (Gal.5:22-23). We believe that the Holy Spirit, not as an influence, but as a Divine Person (Rom.8:27; Eph.4:30; 1Co.12:11), the source and power of all acceptable worship and service, is our abiding Comforter and Helper (Joh.14:16-17; 15:26; 16:13-14), that He never takes His departure from Joyous Victory Ministries (JVM), Inc., nor from the feeblest of the saints (Eph.1:13-14), but is ever present to testify of Christ, seeking to occupy us with Him and not with ourselves nor with our experiences (Joh.7:38-39; Act.1:8; Rom.8:9).
7. Salvation: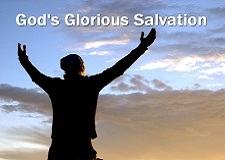 We believe there is no other name under heaven given among men, whereby we must be saved (Act.4:12). For other foundation can no man lay than that is laid, which is Jesus Christ (1Co.3:11). We also believe that Christ died for our sins according to the Scriptures (Col.1:21-22); and that He was buried and rose again the third day according to the Scriptures (1Co.15:3-4), and sat down on the right hand of the Majesty on high (Heb.1:3), now to appear in the presence of God for us (Heb.9:24). We believe that God so loved the world that he gave His only begotten Son, that whosoever believeth in Him should not perish, but have everlasting life (Joh.3:16), and he that believeth not God hath made Him a liar; because he believeth not the record that God gave of His Son, and this is the record, that God hath given to us eternal life, and this life is in His Son (1Jo.5:10-11); he that believeth on the Son hath everlasting life, and he that believeth not the Son shall not see life but the wrath of God abideth on him (Joh.3:36), who shall be punished with everlasting destruction from the presence of the Lord, and from the glory of His power (2Th.1:9). We believe that Christ, in the fullness of the blessings He has secured by His obedience unto death, is received by faith alone, and that the moment we trust in Him as our Savior we pass out of death into everlasting life, being justified from all things, accepted before the Father according to the measure of His acceptance, loved as He is loved, and having His place and portion, as linked unto Him, and one with Him forever (Joh.5:24; Act.13:39; Rom.5:1; Eph.2:4-9; 1Jo.4:17, 5:11-12).
8. Church: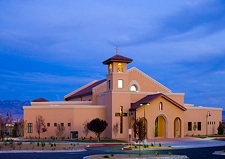 We believe that Joyous Victory Ministries (JVM), Inc. is composed of all who are united by the Holy Spirit to the risen and ascended Son of God; that by the same Spirit we are all baptized into one body, whether we be Jews or Gentiles, and thus, being members one of another, we are responsible in good conscience to keep the unity of the Spirit in the bond of peace, loving one another with a pure heart fervently (Mat.16:16-18; Act.2:32-47; Rom.12:5; 1Co.12:12-27; Eph.1:20-23, 4:3-10; Col.3:14-15). We believe that the Lord Jesus Christ, who is the Head over all Joyous Victory Ministries (JVM), Inc. (Eph.1:22), commanded His people to observe two ordinances, neither of which is essential to salvation or to membership at JOYOUS VICTORY MINISTRIES (JVM), INC. , but both of which are an evidence of obedience and fellowship with the Lord. In neither of them has the unbeliever any part. Jesus commanded us to teach all nations, baptizing them in the name of the Father, and of the Son, and of the Holy Spirit (Mat.28:19). Furthermore, in the same night in which He was betrayed, He took bread, and when He had given thanks He broke it and said, "Take, eat. This is My body which is broken for you. This do in remembrance of Me." After the same manner, also, He took the cup when He had supped, saying, "This cup is the New Testament in my blood. This do ye, as oft as ye drink it, in remembrance of Me. For as often as ye eat this bread and drink this cup, ye do proclaim the Lord's death until He come" (1Co.11:23-26). In accordance with His command, therefore, we observe the ordinances of believer's Baptism and the Lord's Supper.